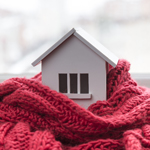 Low-Income Weatherization Program
LIWAP offers energy-efficient home improvements to help lower utility bills and improve comfort. You could be eligible to receive help to complete weatherization improvements on your home such as: insulation, air sealing, window sealants or new windows, and more. Completing one or several of these measures helps to make your home warmer in the winter and cooler in the summer.
Participating is simple. Call 855-522-2796 or visit energy.mo.gov/assistance-programs/liwap , or contact one of the Community Action Agencies listed in the links below. Then fill out an application starting December 1st (or November 1st for the elderly and disabled) and receive assistance in getting the work done on your home. Keep in mind this assistance is on a first come, first served basis.