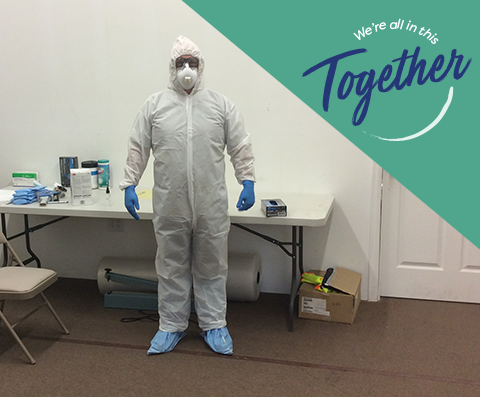 Summit Natural Gas Enhances Safety Policy for Personal Protection Equipment
April 16, 2020
Lebanon, MO – At Summit Natural Gas of Missouri (Summit), we're more than your natural gas utility, we're also your friends, neighbors and community members, which is why we are taking extra precautions to protect your safety and the safety of our team members when we visit your home.
In response to COVID-19, we've been monitoring recommendations from the CDC and state officials. Our operations team has worked closely with their partners in customer service and dispatch to develop procedures to screen customers and limit orders requiring entry in the home.
If a field worker must enter a customer's home to perform an essential service, they will be wearing appropriate personal protective equipment including booties, a facemask and gloves. In addition, we've updated personal protective equipment (PPE) policy so we can help protect the safety of community members, respond to customer calls, and work towards providing uninterrupted service.
Click here learn more about our COVID-19 relief efforts.