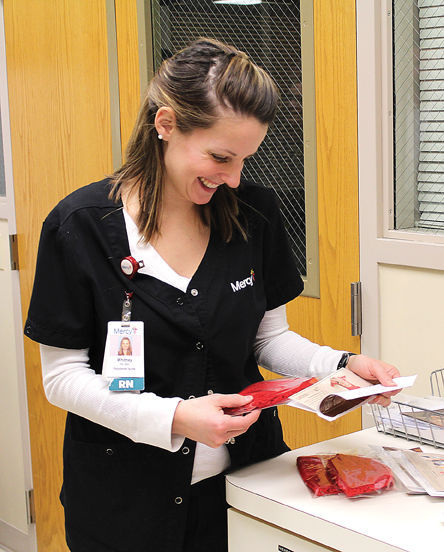 Mercy Lebanon takes part in a heart health awareness campaign for the first time
January 31st, 2017
A unique well-being campaign is promoting a healthy heart — one cute little red hat at a time.
The campaign is called "Little Hats, Big Hearts," and program officials are quickly spreading the word.
With the help of Summit Natural Gas, the American Heart Association (AHA) campaign aims to raise awareness about heart disease and congenital heart defects by giving newborn children hand-knit and crochet hats. For the first time, the campaign is now taking place in Lebanon.