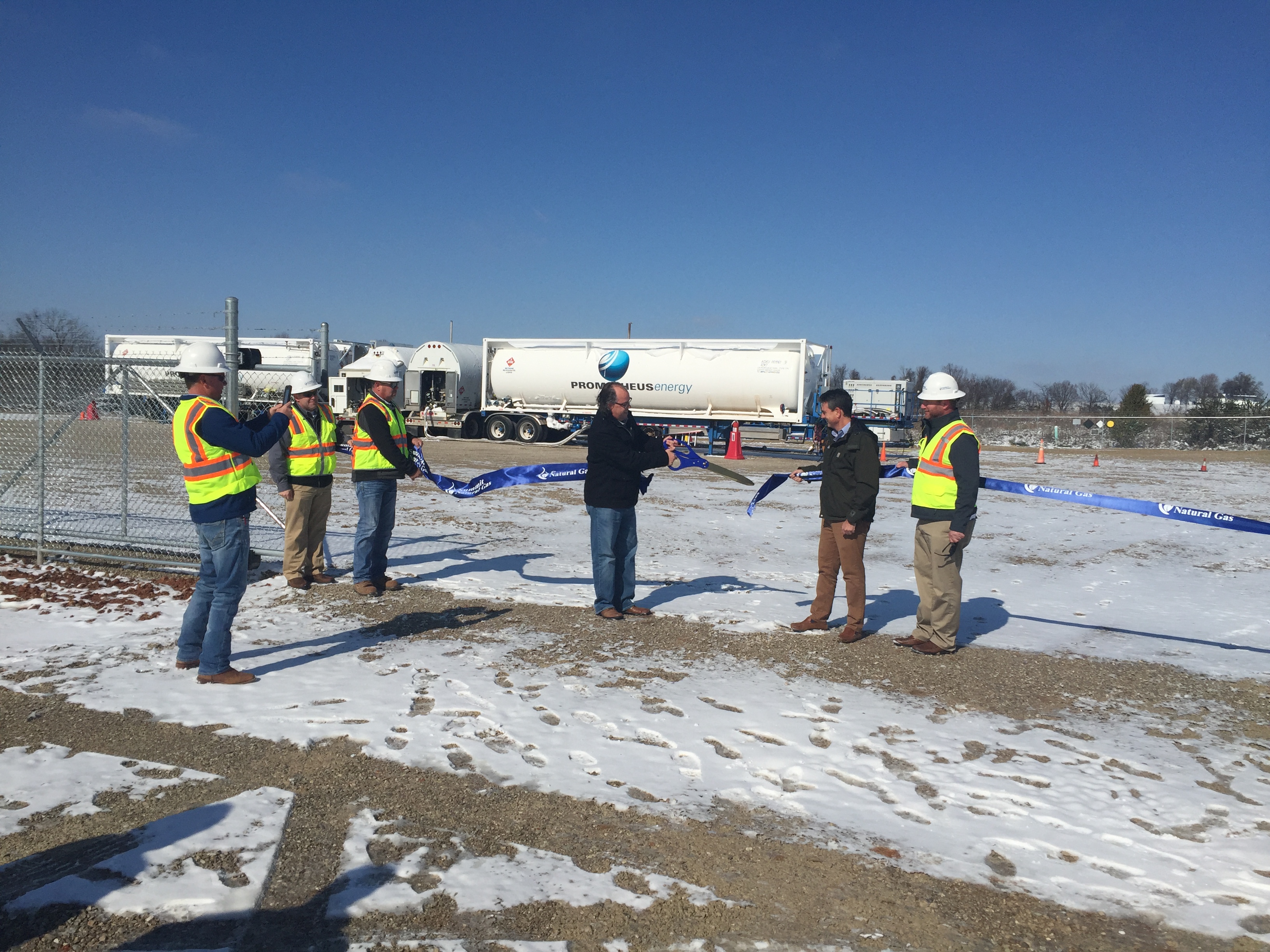 Summit Natural Gas Unveils New Liquefied Natural Gas Facility in Lebanon
November 13, 2018
LEBANON, MO – Today, Summit Natural Gas of Missouri held a ribbon cutting at its new liquefied natural gas (LNG) facility in Lebanon, Missouri. The new facility increases capacity on Summit's natural gas system and will help fuel the area's impressive economic growth.
"Our new Liquefied Natural Gas (LNG) facility is a testament to the tremendous economic growth happening in the Lebanon area because of the hard work of the Lebanon City Council, state elected leaders and the community in attracting new businesses to the city and supporting the existing industry," said Summit Utilities' President and CEO Kurt Adams, who spoke at the event. "We look forward to our continued partnership with city officials to support their work in growing the local economy and bringing greater energy reliability to the area."
Over the past five years, Summit has invested more than $14 million to bring clean burning, safe, affordable and reliable natural gas to the Lebanon area. In addition to the new LNG facility, which will be operated by Prometheus Energy, a pioneer in providing liquefied natural gas solutions to communities throughout the country, Summit also recently installed a new compressor to add natural gas capacity to its Lebanon system.
"Energy reliability plays a critical role in expanding industry and attracting new businesses," said Lebanon Mayor Jared Carr. "As the city grows, so too must our energy infrastructure. We are pleased with Summit's investment and Summit's continued commitment to the area."
State Senator Sandy Crawford (R – District 28) and State Representative Jeff Knight (R – District 129) also spoke at today's event.
"This new facility is another victory for the Lebanon community and surrounding areas," said Crawford. "Through my time representing Lebanon in the State Legislature, it has been incredible to watch the tremendous growth the community has seen. I look forward to working with Summit and community officials on an ongoing basis to keep the momentum going."
The new LNG facility is scalable so that Summit can continue to expand natural gas capacity in the region as the city and surrounding communities continue to grow. It will be used on peak demand days to provide additional natural gas capacity to the system.